SCJ Events is a leading service provider company with 25+ years of experience in turning your event into a memorable one. Hosting a party can be difficult, but with SCJ Events, this task has turned into a piece of cake. Our MCs control the event, while, the DJs keep you entertained throughout the night.
We set the vibe of the party through our exceptional choice of music, so people can capture every ounce of entertainment while on the dance floor. We also offer photo booths, so people can capture these precious moments to revisit memories. At SCJ Events, we aim to offer an unforgettable experience to our clients and offer value for money, so they keep coming back to us.
Your wedding, engagement, or any other party can turn into a lifetime reality with our help. We believe in open communication and we're all ears about clients' preferences and dislikes. We also offer free consultations, so you can discuss all your points with us.
Meet Our Award-Winning
Bilingual Disc Jockeys in Miami, Orlando, and Tampa
DJ Javi
DJ Javi brings over 15 years of experience to the company. Giving the crowd what they want is what he is about! His extensive knowledge of music and lighting makes him an asset to the team. He has worked in popular clubs to include Vagabond, Dream, Fifth Ink and Revolution to name a few. No matter the event, he will make your event a memorable experience.
DJ Hurricane Rey
DJ Rey AKA "The Hurricane" is the proud owner for the "MUST HAVE" Wedding DJ entertainment company in all of Florida. This Online radio personality and Award Winning Wedding DJs passion for music and entertainment is what got him going at the young age of 16. Quickly becoming a top DJ during his young years. His years of experience entertaining, diverse collection of music and the rare ability among DJs to read the crowd is what can assure you great entertainment no matter the event.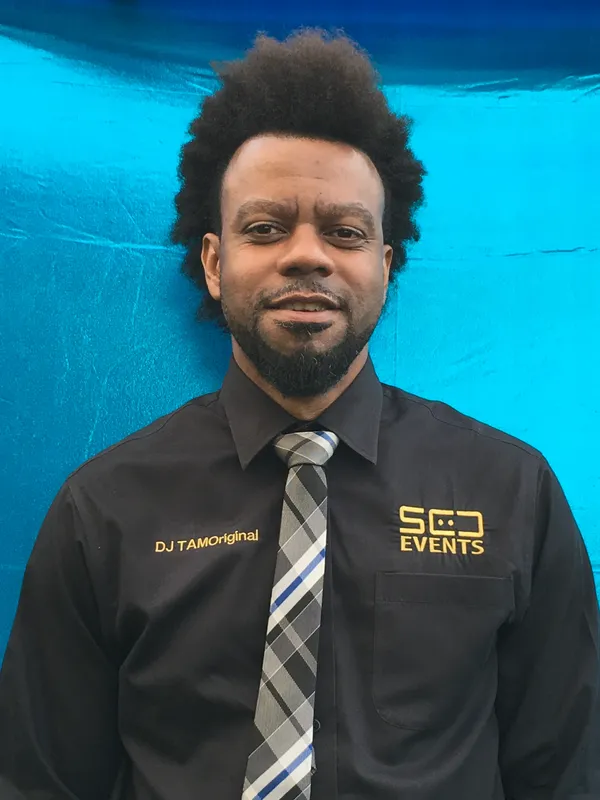 DJ TAMOriginal
DJ Clif, AKA "TAMOriginal" is a well rounded DJ, able and ready to entertain all events. He has diverse musical background in his repertoire to include Dancehall, Reggae, Soca, Hip hop, Dance and R&B. Don't let that fool you though......... this 80's child is well known for spinning everything from 50's rock-n-roll, Bollywood to Latin music making him a perfect fit for your next event!
Over 25+ Years of Experience

in Playing State-of-the-Art Equipment at Parties
Are you in the mood to dance like there is no tomorrow? SCJ Events have got you covered.
We use state-of-the-art equipment to match the latest entertainment trends. Once the music starts, there's no chance that you can turn away from the dance floor. We tend to make your parties turn into a space where you can unwind and forget about all your worries.
Exceeding Client's Expectations Every Time with Open Communication

Over 200+ Online Testimonials
Wondering if we are the right fit for your event? Take advice from our previous clients and recommendations from the top wedding magazines – TheKnot, Brides, WeddingDJs, WeddingWire – to turn your event into a memorable one. We always meet our client's expectations by going overboard with our music and service.
Need assistance in handling the event? Don't worry – Our MCs are here to make sure everything is under control throughout the event. We understand how things can go wrong during an event, but we are here to reduce the burden on your shoulders and turn the night into the best one of your life!
Connect with the team or set up a consultation

with one of our bilingual DJs to discuss more.